Vehicle Check
Can you run Propel Fuels?
Flex Fuel E85
You can use Flex Fuel E85 if your vehicle has a yellow fuel cap or Flex Fuel badge, like these: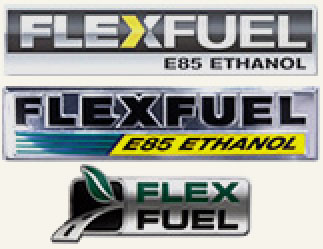 You can also check your vehicle make:
Diesel HPR
If you drive a diesel, then your vehicle is ready for Propel Diesel HPR - it's that simple. Propel Diesel HPR meets the ASTM D975 diesel fuel specification (ULSD) for use in all diesel engines.
Learn More about Diesel HPR
---