Fleet & Commerical
Run a clean fleet
The Clean Fleet Solution
For over ten years, Propel has provided fleets with the highest quality, most cost-effective clean fuels available. Our premium-quality Diesel HPR is compatible with your existing diesel fleet, and high-performance Flex Fuel E85 runs in all Flex Fuel engines. Whether you are looking to reduce cost or measure your sustainable business practices, Propel is your partner to help you run clean.
Work with the largest and most experienced clean fuel retailer in the state. Propel has been providing higher quality fuels for over a decade and is available at close to 40 convenient locations across the west.
Save 3-5¢ on every gallon of Propel's renewable fuel products when you use the Propel CleanDrive Fleet Card. Savings are based on volumes purchased and start at just 500 gallons/month.
Track and report the positive impact of your low-emissions fuel program with our patented system. Easily share your fleet's progress toward healthier local air quality and lower emissions.
---
Commercial Delivery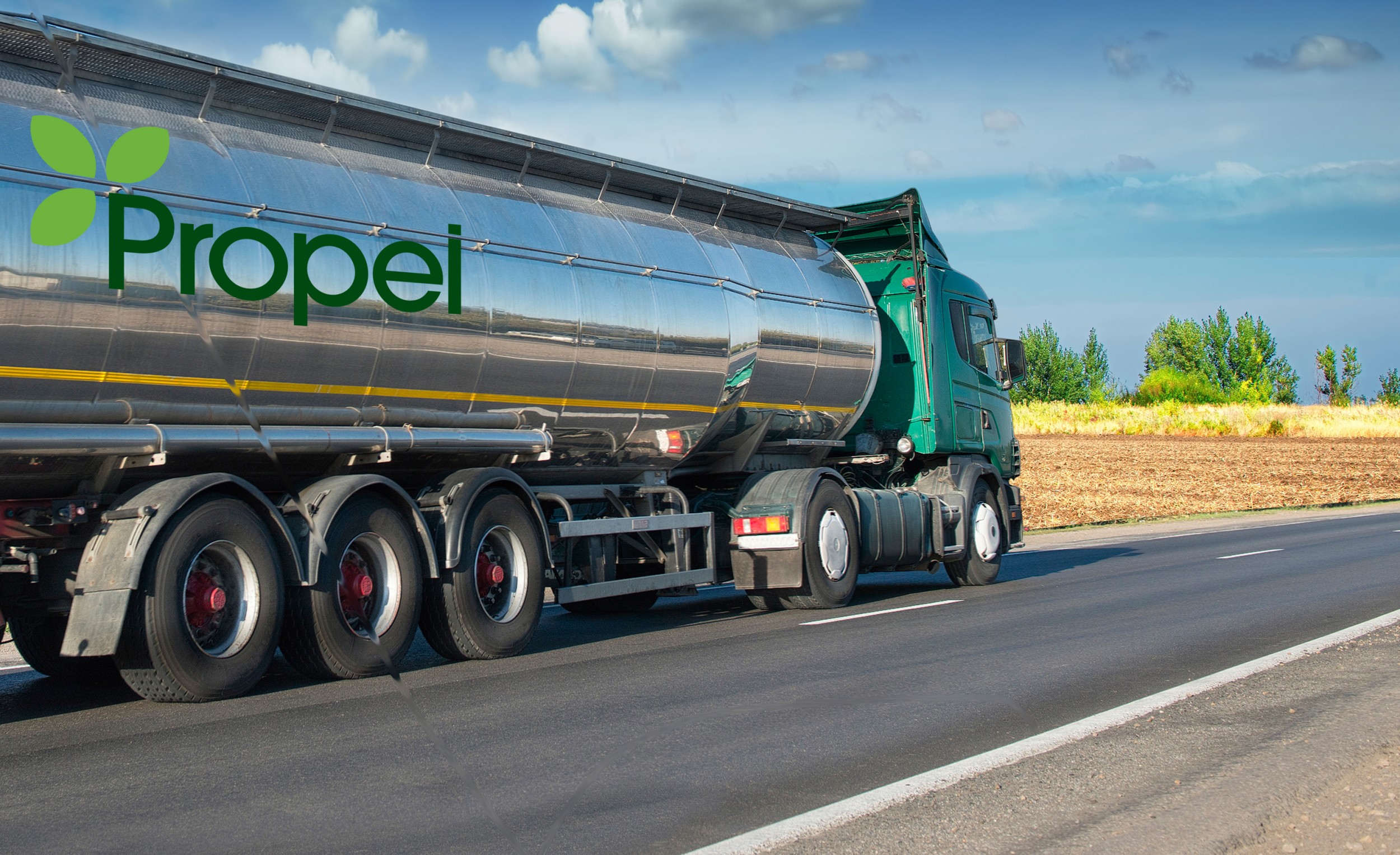 Propel provides commercial customers with our trusted, quality-certified low carbon fuels via commercial supply. Propel can tailor a custom solution that accommodates your onsite fueling needs. To discuss your fleet's unique fueling model, and free CleanDrive emissions reporting, contact Propel Fleet and Commercial Services today.
Fueling at Retail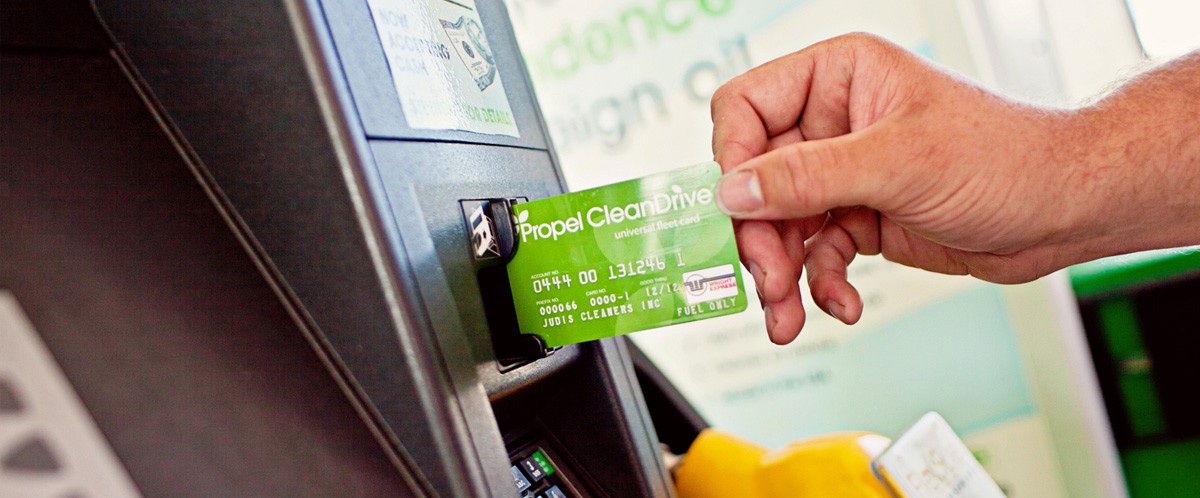 Propel allows your fleet to quickly fuel on-route with our network of clean fuel locations offering cost-competitive ASTM-certified Diesel HPR and Flex Fuel E85. Propel locations are open 24/7 and accept all major fleet cards. Sign up for Propel's CleanDrive Card, which offers a 5¢ rebate. Propel's free CleanDrive reporting allows you to see the positive impact of using low carbon fuels.
---
"Our goal is to reduce vehicle petroleum fuel use 20% and increase the use of vehicle alternative fuel 10%. By using Propel Flex Fuel E85 in Sacramento, USPS is doing our part to help reach this national goal. The experience we have had working with Propel and using their clean fuels has been outstanding! The entire staff at Propel has truly been very professional, rewarding and customer service oriented. Propel's staff has provided the US Postal Service with access to a very detailed CleanDrive report and friendly, personal service assistance."
"We've had a great experience using Propel's clean diesel fuels. We love the quality of the fuel, and our mechanics feel that their engines are running better and lasting longer because of it. We didn't have to invest in new vehicles, the price is competitive, the mileage is great and the fuel quality has improved the operation of the vehicles, so it's really win-win-win."
"Solar City is always looking to take advantage of better, more sustainable technologies that are in line with our business model. Using clean diesel just makes sense."
"Travelers appreciate being able to do something better for the environment while still experiencing the comfort, luxury and affordability they associate with a leading transportation company. We view our partnership with Propel in the same light. We're able to fuel our Flex Fuel vehicles with the sustainable, American product they were designed for without sacrificing quality, performance or cost. And Propel's CleanDrive reporting program complements emissions data reports that we offer our clients. It's a natural marriage."
"We use Propel's renewable diesel and Flex Fuel. The fuels are affordable to run, and we've even seen a difference in mileage with some of our vehicles. We've had a great experience working with Propel. I love that I can email or call and always get a quick response."
"Similar to our commitment to using organic ingredients whenever possible, Essential Baking is committed to the use of renewable fuels in support of sustainable environmental and economic policies. The people at Propel are responsive and a pleasure to deal with; they have helped educate the driving staff about the benefits of using biodiesel."